Forsan et haec olim meminisse iuvabit
by Sandy A
(Houston tx)
Dear Latin teacher,

I was wondering if the correct Latin to English translation of the following quote would be...

Haec olim meminisse ivvabit

"time heals all things"?

if not, what is the correct English to Latin translation of this?

Thank you


Hi Sandy,

This is a line from Vergil's Aeneid. It means:

haec = these things
olim = sometime (here, in the future)
meminisse = to remember
iuvabit = it will please, be helpful

So: At sometime in the future it will be pleasing to remember these things.

In book 1, line 203, Aeneas says this to his men after the shipwreck that put them on the shores of Africa. He is encouraging them to recover their courage.

Hope this helps, and thanks for asking a Latin teacher.

Sincerely,

John

P.S. You can start learning Latin now with Rosetta Stone!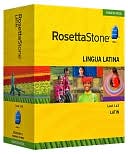 Return to
Latin Roots
Return to
Vocabulary Lesson Plans