Latin Translation: When All Else Fails, Bake!
by Tom Key
(Hartselle, AL)
What would be a suitable Latin translation for "When all else fails, bake."

I'm an amateur baker. It's a hobby I fall back to whenever things are really stressed. Father Domenic, who had a baking show on PBS for a while, is a real inspiration for me.

So I'd like an adequate translation of that phrase. Sort of a motto or mantra I'd like to adopt.

Google Translate, being what it is, comes up with these:

Omnia cum defeceritis coquamus!
Cum deficit coquamus omnia!
Cum deficit omnia coquat
Cum omnia coquat deficit.

I think the first one comes closest, but it all depends on how Google interprets the word "bake", whether I separate "bake" as a clause with a comma as we would in English, and even if I end the phrase with a period, an exclamation point or nothing at all.

Any thoughts?


Hi Tom,

It's sometimes funny what online translators produce.

Omnia cum defeceritis coquamus! = All things when you all have failed, let us cook!

Cum deficit coquamus omnia! = When it fails, let us cook all things.

Cum deficit omnia coquat = (If anything) When it fails all, let him cook.

Cum omnia coquat deficit. = When he cooks all things, he fails.

It's not all Google's fault. It's very difficult to render colloquial English into good Latin.

The command Bake! is easy but has two possiblities: The imperative (coque!) or the jussive subjunctive (coquas!). While coque means cook! or bake!, coquas means you should cook.

The hard part is to translate "when all else fails". It doesn't work well to translate literally into Latin. So here's an idea:

The verb ruunt means they rush or they are ruined, and works nicely in Latin for "fail".

Si omnia ruant, coquas! = If all things should fail, cook!

Omnibus ruentibus, coque! = With everything being ruined (failing), cook!

Just two ideas about a translation that has many possibilities.

Hope this helps, and thanks for asking a Latin teacher.

Sincerely,

John

P.S. You can start learning Latin now with Rosetta Stone!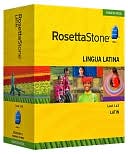 Return to
Latin Roots
Return to
Vocabulary Lesson Plans