Latin Phrase: Happiness Love Success
by Becca
(SC)
Dear Latin Teacher,

Hello! I've been trying to translate a phrase into Latin, but I know that the online dictionary-type sites are rather weak when it comes to grammar, and that oftentimes a direct translation isn't possible, so I was hoping you might be able to provide me with a little help.

I'm looking to for the proper way to say the following phrase:

"Happiness, Love, and Success...
Be patient, have hope, and work hard; all things will come in time."

For the first line, I was just using each of those as a noun, so I figured they might be more direct (when I looked online, I was given "Felicitas", "Amor", and "Prosperitas"), but I'm not sure about the second line. I believe that "Be Patient" translates to "patere," and I think "have hope" is "spem habe," but I'm clueless about the rest, and how they would fit together.

Also, I have two more questions about it I were to make the following changes:

If I were to change the first line to simply "Happiness, Love, Success," would that change the translation any, besides the absence of the "and?" I didn't think it would, but I thought I should double-check. Also, if I were to change the second line by removing the phrase "work hard," how would that change the sentence?

Thank you very much in advance for any help you might be able to give!
-Becca


Dear Becca,

You are off to a great start: Felicitas, Amor, Prosperitas... Patere, spem habe.... All of this works quite well.

The one word change I might suggest is to replace felicitas with laetitia. Where the former is happiness in the sense of fortune and luck, the latter is happiness in sense of unrestrained joy.

For the rest of your translation:

et strenue labora; omnia ad tempus fient.

To translate my translation back into English: and work hard; everything will happen on time/at the right time.

So my whole translation: Laetitia, Amor, Prosperitas: Patere, spem habe, strenue labora: Omnia ad tempus fient.

Notice that I didn't include the word and (et) at all. If you want to remove "work hard", that is strenue labora.


Hope this helps, and thanks for asking a Latin teacher.
Sincerely,
John
P.S. This Q&A blog is powered by Content 2.0 from Site Build It!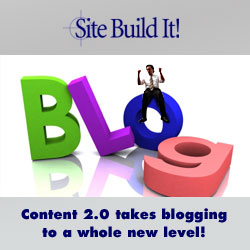 See more
Latin Roots
Return to
Vocabulary Lesson Plans